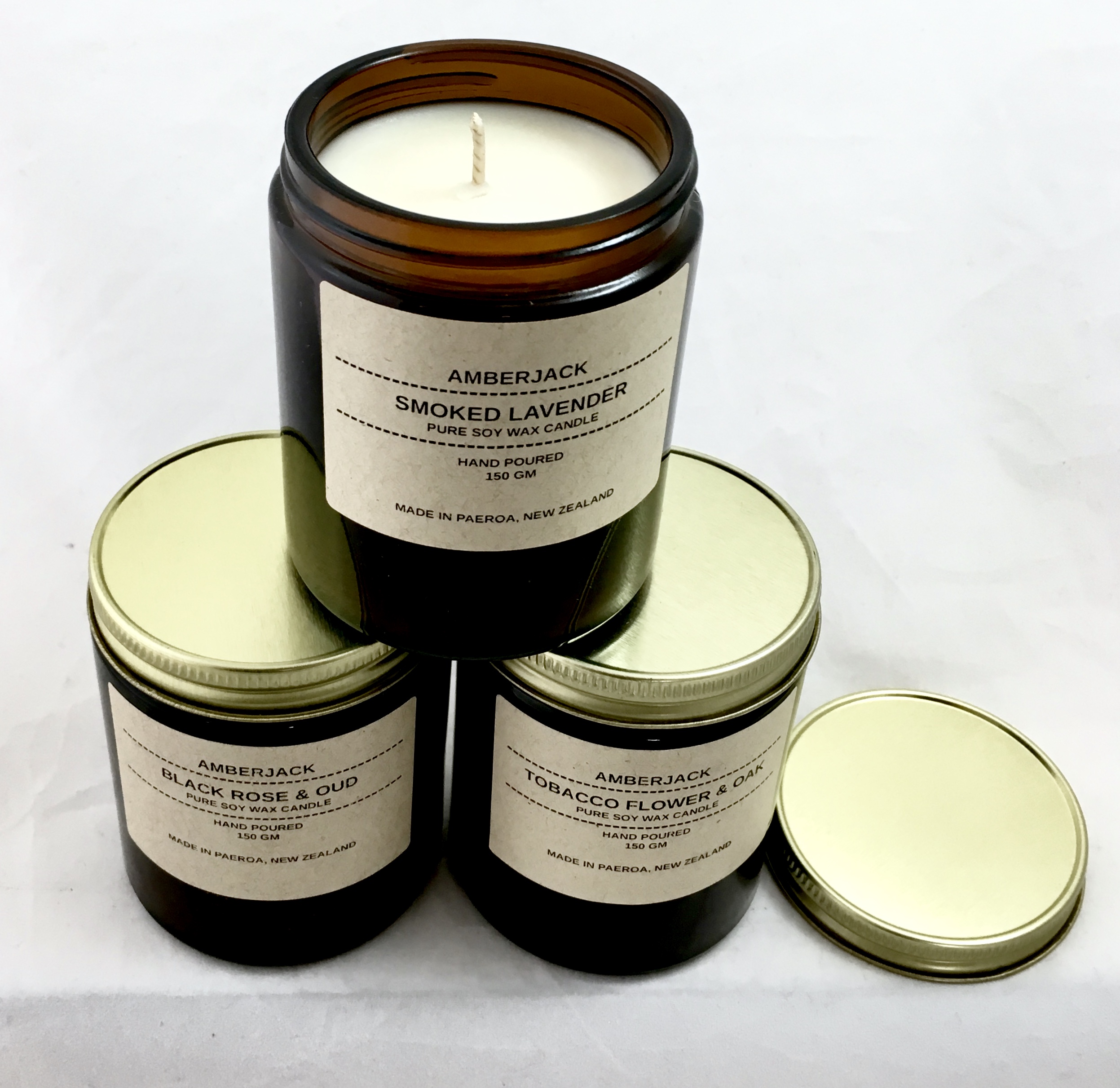 Amberjack Candles
180 gm candle in an apothecary-style amber glass jar with a gold brass lid and a kraft paper label.
Candle will provide 35-40 hours of burn time.
Smoked Lavender 
Sweet, spicy and floral, smoked lavender is subtle but uplifting. Perfect for relaxation.
Top Notes: Bergamot, lavender, orange zest
Middle Notes: Ylang ylang, cinnamon leaf, clove bud
Base Notes: French vanilla, sandalwood, rosewood
 Tobacco Flower & Oak
Tobacco flower and oak delivers sweet fruity notes with hints of cedarwood and smoked oak, creating this unusual and intoxicating scent. Perfect for any space!
Top Notes: Clove, nutmeg, red apple, honeycrisp
Middle Notes: Suede, spiced pear, amber, tobacco flower
Base Notes: Smoked oak, sandalwood, cedarwood 
Black Rose and Oud
A sensual blend of black rose and dark musk create this indulgent and relaxing fragrance. Notes of cinnamon and nutmeg round out this fragrance making it perfect for a quiet night in.
Top Notes: Saffron, geranium, rose, pepper
Middle Notes: Cinnamon, palmarosa, clove
Base Notes: Vanilla, oud, musk, patchouli